Harwood Museum of Art Governing Board
Scott McAdams, Chair
Shawn Berman, Vice Chair

Janet Mockovciak

, Secretary
Teresa Costantinidis(UNM), Treasurer
Nicole Dopson (UNM)
Romy Colonius
Dora Dillistone

Lucile Grieder

Mary Gutierrez

Sheree Livney
Vernon Lujan
Laurie Medley
Liz Neely
Harris Smith (UNM)
Harwood Museum Alliance Board
Sheree Livney, President
Linda Warning, Vice President
Lucile Grieder, Secretary
Marcia Winter, Treasurer
Sonya Davis

Geneviève DeVellis

Janet Webb, ex officio
Harwood Museum Alliance, Inc. is a separate 501(c)3 non-profit organization with the sole mission of supporting the Harwood Museum of Art through fundraising and events, such as the BASH and the Fall Online Auction. 
All gifts to the Harwood Museum of Art should be made via the University of New Mexico Foundation. Learn more.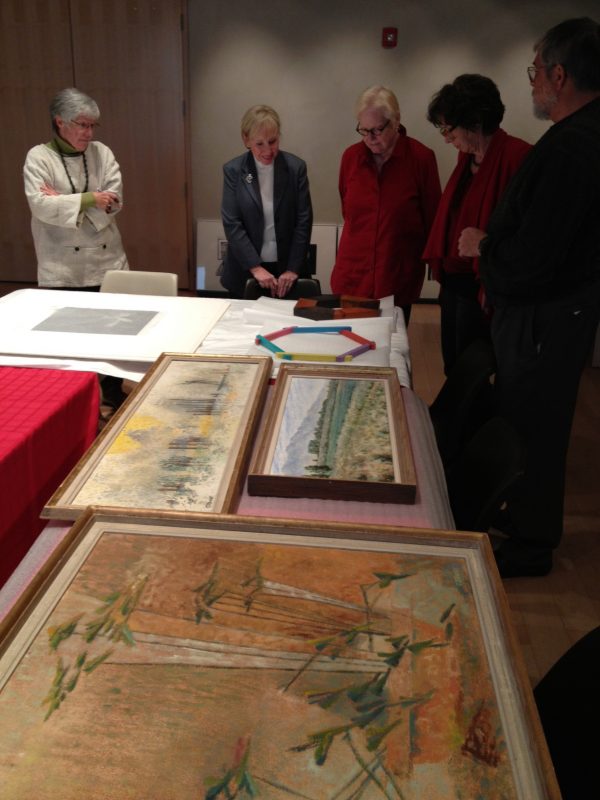 The Harwood Museum of Art is governed by a Governing Board that reports to the Board of Regents of the University of New Mexico. The University of New Mexico Board of Regents
Resolution
established the Harwood's Governing Board in 2007. View the Governing Board's
Amended Bylaws
(2007), with a 2010 amendment.
The Harwood Governing Board meets at least 6 times a year and meetings are open to the public. The agenda and meeting location is posted publicly 72 hours prior to each meeting.
Governing Board Meeting Dates
UNM ombuds Services is a no-barrier, first-stop for UNM employees, thier co-workers, and graduate students seeking guidance, information, and insight from a trusted, skilled neutral in a setting that is confidential, independent, and informal.
Organizational ombuds aroundd the world engage in constuctive probleem-solving toward the goal of instilling repsect, civility, and justice in communities, organizations, and professional relationships.
2023
December 15, 2023 – 3:00 PM
October 20, 2023 – 3:00 PM / Agenda
August 18, 2023 – 3:00 PM / Minutes
June 23, 2023 – 3:00 PM / Minutes
April 21, 2023 – 3:00 PM / Minutes
February 17, 2023 – 3:00 PM / Minutes
2022
November 18, 2022 – 3:00 PM / Minutes
September 16, 2022 – 3:00 PM / Minutes
June 17, 2022 – 2:00 PM TBD / Minutes
May 20, 2022 – 11:00 AM TBD / Minutes
March 18, 2022 – 11:00 AM TBD / Minutes
January 21, 2022 – 11:00 AM TBD / Minutes
2021
November 19, 2021 – 11:00 AM TBD l Minutes
September 17, 2021 – 11:00 AM TBD l Minutes
June 25, 2021 – 11:00 AM TBD l Minutes
May 21, 2021 – 11:00 AM Zoom l Minutes
March 19, 2021 – 11:00 AM Zoom | Minutes
January 22, 2021 – 11:00 AM Zoom | Minutes