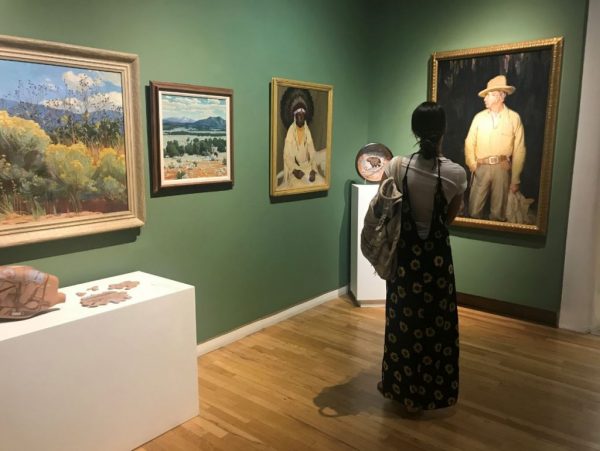 Thrive Through Art
Support transformative arts experiences. Give to the 2023 THRIVE THROUGH ART campaign today. Your gift goes directly to bringing arts education to youth and adults throughout Taos.
Your gift, whether it's $5 or $5,000, will provide critical funding that allows youth and teachers in almost every school in Taos County to continue to benefit from these valuable programs
Double your impact now through November 30! A generous anonymous donor will match every dollar you give, up to $15,000.
Support Art in Your Community
Make thousands of inspiring moments possible! The generosity of friends and benefactors allows the Harwood to continue to care for and exhibit art relevant to northern New Mexico and to engage an increasing number of visitors with children and adult art classes, lectures, films, concerts, and other public programs.
Each Gift Makes a Difference
For the Love of Art
Since 1923, the Harwood Museum of Art has served as a place to find connection and inspiration while serving as Taos and Northern New Mexico's cultural heart.
To continue our vital work, we need your help and support more than ever before. Closing our doors and canceling events to do our part to keep the community safe during the Coronavirus pandemic has meant a dramatic decline in our funding sources.
Your generous donation is essential to help us continue to innovate and adapt. We have found innovative new ways to create art experiences that foster inspiration, conversations, and shift perspectives. We believe that art can help us find a renewed sense of humanity and see a path to a healthier and more resilient future.
With your help, the Harwood will remain a vibrant center for Taos' arts for the next century and beyond. Thank you for supporting our mission with your donation.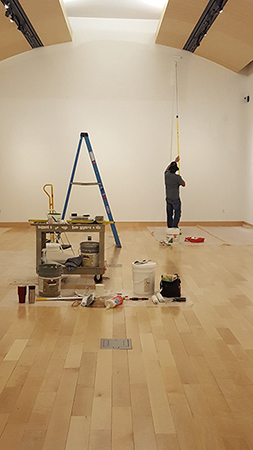 Choose Your Way to Give
With your tax-deductible donation to the Museum, we can offer innovative art exhibitions and events to thousands of visitors. Our educational programs enrich the lives of hundreds of Taos-area children. Harwood is the steward to preserve the rich artistic history of Taos and share it with the world. Your generous support makes this possible.
We have a variety of ways to give to support Harwood's operations. Your donation to the Harwood Museum of Art of the University of New Mexico will touch many lives.
Donate online now or mail a check to:
Harwood Museum of Art
Sonya Davis, Development Director
238 Ledoux Street
Taos, New Mexico, 87571
Have questions about donations?
Contact our Development Director
575-758-9826 x 116
development@harwoodmuseum.org
Annual Fund: Every Donation Makes A Difference
Every single donation, large and small, makes it possible for us to inspire our community with access to the arts. All programs and exhibitions as well as most of our operating costs as supported 100% from donations and endowment. Our parent organization, the University of New Mexico, helps to defray a portion of salaries and facilities maintenance costs, but we need your support to maintain the professional operation of the Museum. Give Now
Sponsorship: Put Your Name on an Exhibition, Event, or Program
Sponsorship packages are available for events, exhibitions, and educational programs. Business sponsors receive the opportunity to promote your company to our Harwood audience and gain opportunities to entertain clients and employees. Several Sponsorships levels are available with commensurate options for benefits and recognition. Sponsors may also choose to remain anonymous.
For current sponsorship opportunities, contact our Director of Development at 575-758-9826 x 116 or development@harwoodmuseum.org
Planned Giving: Estate, Wills, & Beneficiary Donations
If you'd like to support the Harwood Museum of Art even after your lifetime, considered a planned gift. We have many planned giving opportunities through the non-profit University of New Mexico Foundation. Planned giving can be tailored to meet your specific financial and estate-planning needs.
We have many ways to donate through planned giving:
Establishing a charitable gift annuity or charitable trust
Making the Museum a beneficiary in your IRA or Life Insurance Policy
Remembering the Harwood Museum in your will
Your planned gift may help you enjoy a significant charitable income tax or estate tax deduction. Your donation can help build the Museum's endowment or support a specific interest or program to ensure that the Harwood continues to serve as a robust cultural center in New Mexico and inspires visitors of all ages for generations to come.  To consult with the UNM Foundation's Planned Giving Officer, please contact our Director of Development at 575-758-9826 x 116 or visit www.unmgift.org.
Museum Membership starting at $45/year
Support the museum by becoming a member of the Harwood Museum. Our members enjoy fantastic benefits like free admission, guest passes, discounts on items in our store, and discounts on classes and programs. Find out what membership level is right for you.  Join Today
Director's Circle Memberships starting at $500+
Our prestigious Directors Circles are for donations and memberships of $500 or more. Participation in the Director's Circles provides valuable annual support to the Museum. It gives you exclusive opportunities to join fellow art lovers in special events that offer unprecedented access to the Harwood Museum and Taos' arts  
Join Today