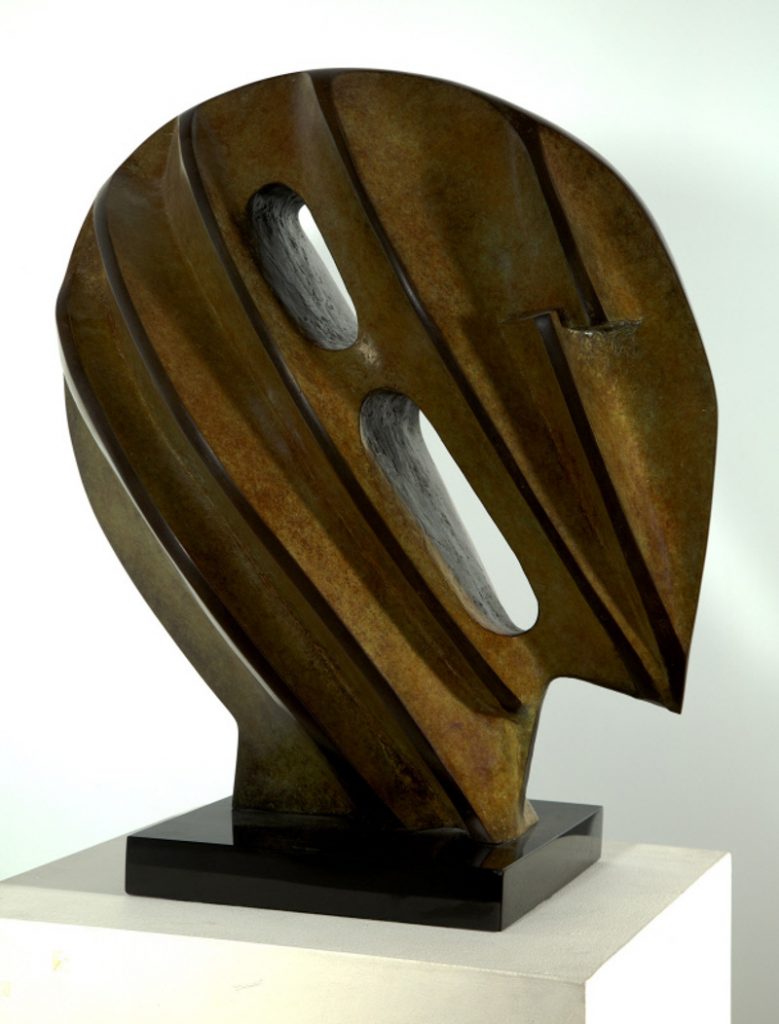 Contemporary Art at the Harwood Museum in Taos
The Harwood Museum of Art is proud to be the premiere museum showcasing contemporary art in Northern New Mexico. Our permanent contemporary art collection includes works by some of the most prominent contemporary artists in the United States.
Taos has been called "one of the most vital regional art communities in the U.S." and maintains strong connections to national and international art worlds. Since the 1900s, established artists from both the East and West Coasts have spent time working in Taos or the surrounding northern New Mexico area. The Harwood Museum has always been at the center of the art scene in Taos, building its collection and exhibitions from contemporary artists of each era. The Harwood honors Taos' artistic legacy while being the premier museum in Taos exhibiting contemporary art.
Beginning in the 1960s, Dennis Hopper, Larry Bell, Ron Cooper, Ronald Davis, Ken Price, Dean Stockwell and others landed in Taos, connecting this wild land to Los Angeles. These artists came from the vibrant art scene of 1960s Los Angeles in the milieu of Chouinard Art Institute, the Cool School and Ferus Gallery. Many of these artists worked in the veins of the Light and Space and Finish Fetish movements, translating unconventional materials into works of art.
Taos continues to be a place where artists come to find the power to create, and many have made Taos their home. The legacy of late 20th century and early 21st century artists who have found inspiration here include Vija Celmins, Lynda Benglis and Charlie Strong.
History of Contemporary Artists in Taos
Like the people of the Taos Pueblo, art and artists in Taos continue to evolve, grow and change with the passage of time. Native cultures are often inaccurately imagined as frozen in a long ago past, when in fact their culture, art, rituals and way of life are ever changing and thriving in the present. Old ways are transmuted into new ways, just as the original Taos art community transitioned over time while still honoring the inspiration and creativity of its founders.
The sixties and seventies witnessed the deaths of many of the original artists whose work was immeasurably influential to the Taos art community. Mabel Dodge Luhan died in 1962. When Andrew Dasburg, Emil Bisttram and Dorothy Brett died in the 1970s, the last living connections to the earliest decades of the community vanished.
At such a critical juncture, many art communities might have disbanded or slowly faded away into irrelevance. But Taos continued to be a creative magnet, calling to an entirely new generation of artists who became enchanted with the beauty, tranquility, and deep sense of connection to place in this magical mountain town. Most arrived believing they were here for a brief sojourn, but like so many before them, never left. In the early 1970s, Dennis Hopper visited Taos during the filming of "Easy Rider." He produced a rough cut of the film here and decided to stay, eventually purchasing the Mabel Dodge Luhan house. Hopper boasted that his guest list rivaled that of Mabel's, with a revolving door of artists, musicians and Hollywood personalities as his frequent guests. Los Angeles artists such as Ken Price, Larry Bell, Ron Cooper and Gus Foster came and chose to stay year-round. Others like Lee Mullican and Larry Calcagno spent part of each year here.
Contemporary Art at the Harwood Museum
Art from our permanent collection of Contemporary art is always on display at the Harwood Museum in the Agnes Martin Gallery and Ken Price's Death Shrine I.
Our permanent art collection includes art by these notable Contemporary Artists:
Ken Price
Larry Bell
Ronald Davis
Ron Cooper
Dennis Hopper
Tony Abyeta
Vija Clemins
Charles Strong
Peter Chinni
Kevin Cannon
Bill Gersh
Lawrence Calcagno
Rick Dillingham
John DePuy
Lee Mullican
Rod Goebel
John Suazo
Marylou Reifsnyder
Marsha Skinner
Angie Coleman
See Our Contemporary Art Collection
Explore our permanent art collection with images and a searchable online database.