Prints, Drawings & Photos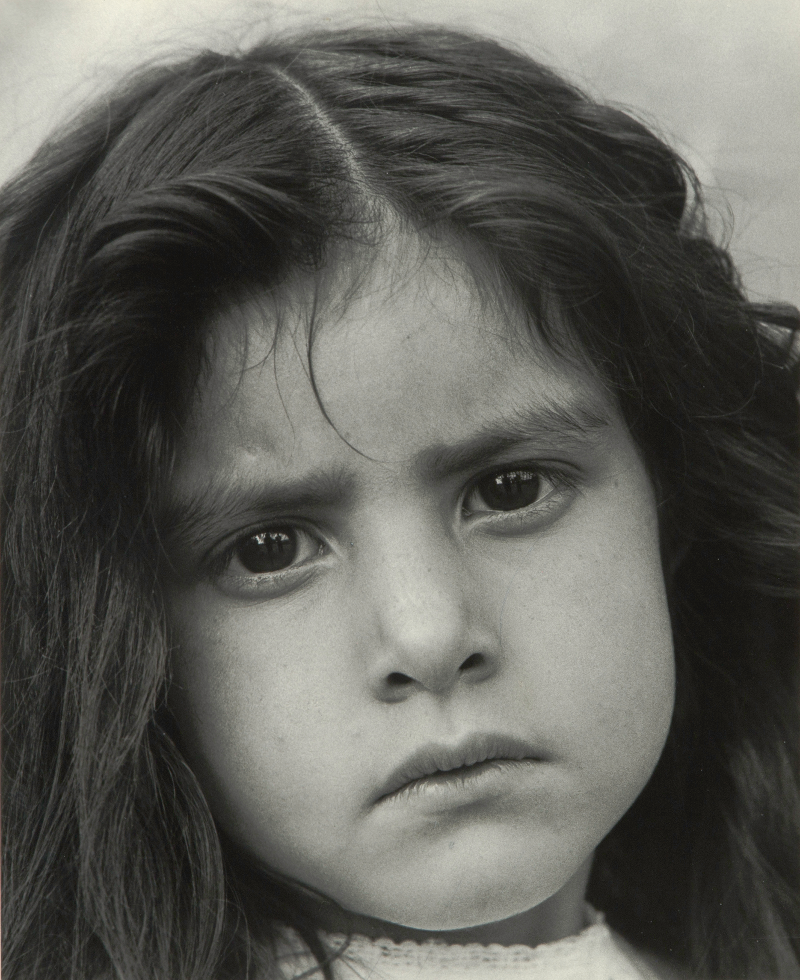 Prints, Drawings & Photos at the Harwood Museum
in Taos
The Harwood Museum of Art fine art collection includes more than 4,000 works on paper including prints, drawings, and photographs. The museum's George E. Foster, Jr. Gallery of Prints, Drawings, and Photographs is dedicated to the exhibition of works from the collection and as well as works on loan from artists, private collections, and other museums. Photography and printmaking have long histories in Taos.
Printmaking in Taos
While printmaking enjoys a rich and varied history that includes such remarkable artists as Albrecht Dürer, Michelangelo, and William Blake, the process lost stature as an artistic medium when the industrial revolution introduced mechanical means for producing illustrations in multiple copies unimagined by early printmakers. However, the etching revival between 1850 and 1930 helped printmaking gain stature once more in artistic, collecting, and museum curatorial circles.
By the 19th century the processes for making artistic prints were well established in Europe and incorporated in the principal centers of art in America. However, New Mexico was remote and not even a territory of the United States until 1846. The first images of Taos in printmaking date back to 1853 from artists who painted and sketched the valley and produced prints after returning to centers with presses. Printmaking did not flourish until Peter Moran visited here in 1879 and 1880. Even then, Moran had to return to his studio in Philadelphia with sketch books and watercolors before rendering his accomplished etchings.
Learn More
Oscar Berninghaus, E. Martin Hennings and Walter Ufer used the medium to interpret Taos through its peoples, its architecture, and its natural setting. After the flourishing of the Taos Society of Artists, others settled in Taos who were trained in the complex techniques of wood engraving, etching, aquatint, and lithography. Gustave Bauman captured scenes of Taos in
exquisite wood-block prints, and even carved the wood-block for the first logo for the Harwood Foundation. In 1919 Ralph Pearson moved the first fine art press to the Taos Valley, and in 1930 Gene Kloss bought this press to continue printing the remarkable etchings and aquatints that she began when first moving here in 1921. Joseph Imhof brought the first lithography press to Taos. The Harwood collection has works by Nicolai Fechin, Howard Cook, Barbara Latham, Kenneth Adams, Ward Lockwood, Gene Kloss, and Doel Reed. Some of these artists were drawn here by majestic mountains and the clarity of the sky, while others responded to a remote community where the synergy of an artists' colony drew them together and where they found subjects of ethnographic and topographic interest.
In time the representational nature of Taos printmaking gave way to more abstract work, as seen the late lithographs by Andrew Dasburg or the bold prints by Fritz Scholder or Harold Joe Waldrum. Artists such as Beatrice Mandelman and Louis Ribak were pioneers in serigraphy or adaption of screen-printing to fine art. They advanced printmaking on the east coast to make art affordable to the people.
The post World War II period of the Taos Moderns is represented by the works of Tom Benrimo, Andrew Dasburg, Earl Stroh, and Louis Ribak, while drawings and prints by Larry Calcagno, R.C. Ellis, Ken Price, Joe Waldrum, Vija Celmins, Wes Mills, and Bill Gersh document the work of more recent artists.
By the late 20th century printmakers like Earl Stroh rendered highly accomplished lithographs with the help of master printers who applied sophisticated and complex techniques with ink on metal plates, capturing the intention of the artist. This collaboration between artist and master printer is at the heart of the Tamarind Institute, which moved to New Mexico and became part of UNM in 1970 and continues to connect master printers with artists. The Harwood collection includes work done in collaboration with Tamarind master printers and artists including Gendron Jensen, Jennifer Lynch, Miguel A. Gandert, and Jaune Quick-to-See Smith.
Photography in Taos
Taos has been a magnet for photography for over 140 years with William Henry Jackson (1842-1942), John Hillers (1843-1925) and Edward Curtis (1868-1952) being some of the first to photograph the Taos Pueblo and surrounding valley. The Harwood has a unique collection of prints including a unique collection of 100s of photographs of the Taos Pueblo from those taken by William Henry Jackson in 1881, to Ansel Adams to contemporary Pueblo photographer, Debbie Luhan.
Burt Harwood took hundreds of photographs of Hispanic villages and Indian Pueblos between 1916 and 1922. The Will Connell collection from 1932 documents many of the artists and literary luminaries of Taos and Santa Fe. Two large collections of photographs and negatives, one by Regina Cooke and another by Mildred Tolbert, document life in the post World War II era in Taos. A growing number of contemporary photographers are represented in the fine arts collection, including Gus Foster, William Davis, Van Deren Coke, Chuck Henningsen, Robert Miller and Paul O'Connor.
Photos, Prints & Drawings at the Harwood Museum
Our permanent art collection includes art by these notable Artists:
Prints
Howard Cook
Josef Imhof
Ken Price
Fritz Scholder
Gene Kloss
Tom Benrimo
Andrew Dasburg
Earl Stroh
Louis Ribak
Beatrice Mandelman
Larry Calcagno
R.C. Ellis
Ken Price
Harold Joe Waldrum
Vija Celmins
Wes Mills
Bill Gersh
Gendron Jensen
Drawings
Edward Corbett
Marsden Hartley
Gustave Bauman
Cliff Harmon
John Collier
Photography
William Henry Jackson
Ansel Adams
Edward Curtis
Van Deren Coke
Ted Kuykendall
Douglas Kent Hall
David Michael Kennedy
Zoë Zimmerman
See Our Prints, Drawing & Photo Collection
Explore our permanent art collection with images and a searchable online database.