Education & Public Programs
Announcing $15,000 in matching funds for your Thrive Through Art donation, up to November 30th.
Thrive Through Art 2023 Campaign 
We rely on the support of our community to help us achieve the vision of supporting a thriving Taos community through the arts and arts education. Every gift from $5 to $5,000 directly funds programming that champions artists of all ages. Programs in 2022 made a meaningful difference  for more than 5000 youths, adults and teachers in our community. Please support our Thrive Through Art campaign today!
Our Purpose
The Education and Public Programs Department transforms lives through life-long engagement with the arts.
Our Programs
Expand and deepen engagement with the Harwood collection and exhibitions
Support equitable access to transformative arts experiences
Connect audiences with diverse practicing artists
Rely on rigorous, relevant, and intentional curriculum and teaching
Contribute to a thriving social, emotional, intellectual, and creative life in Northern New Mexico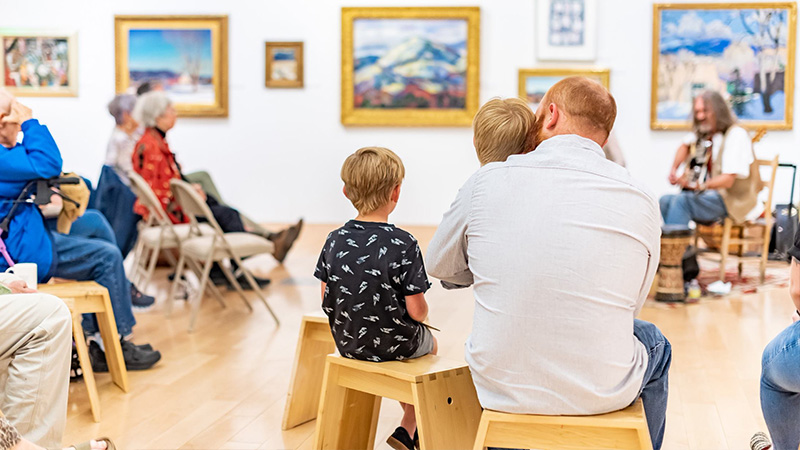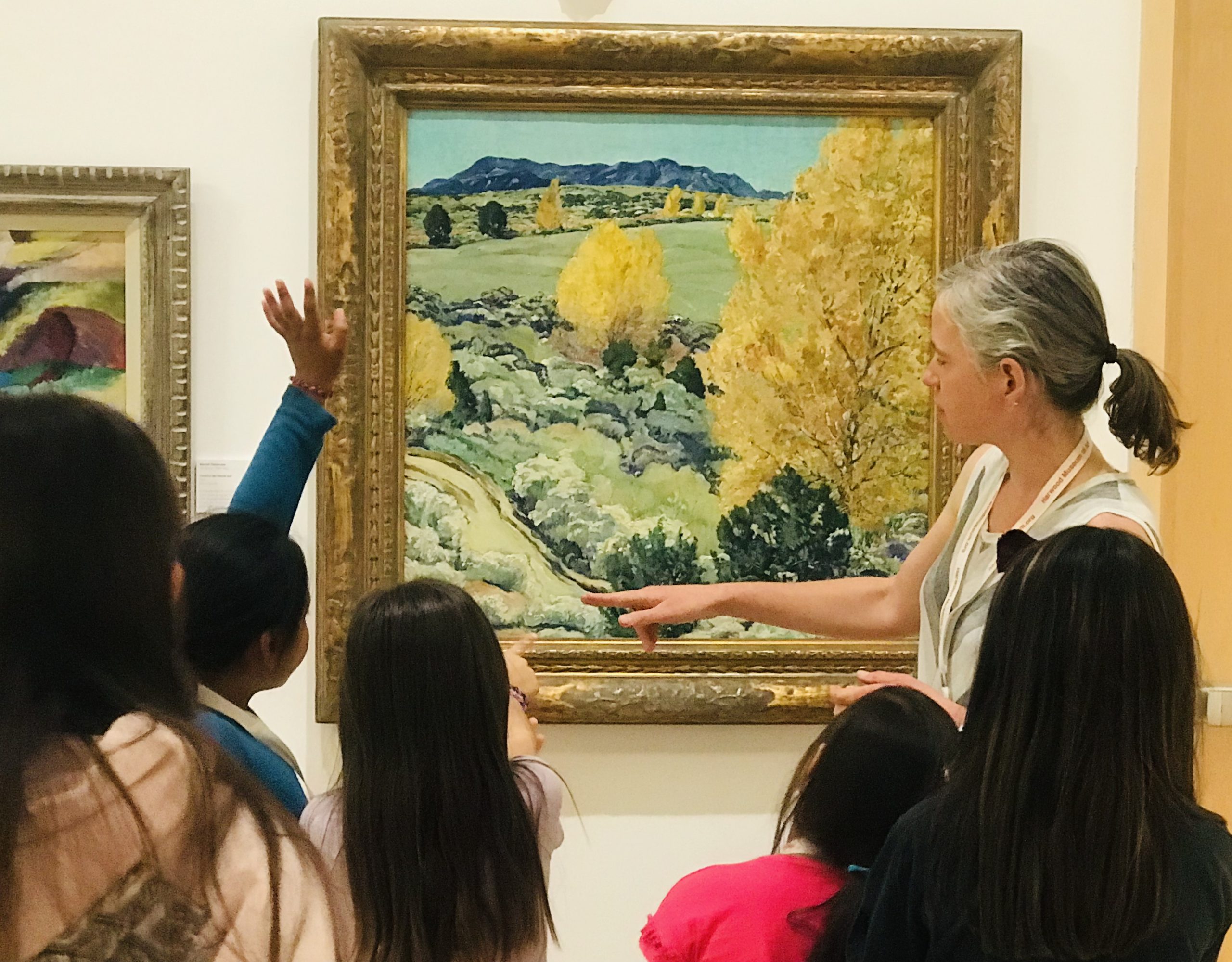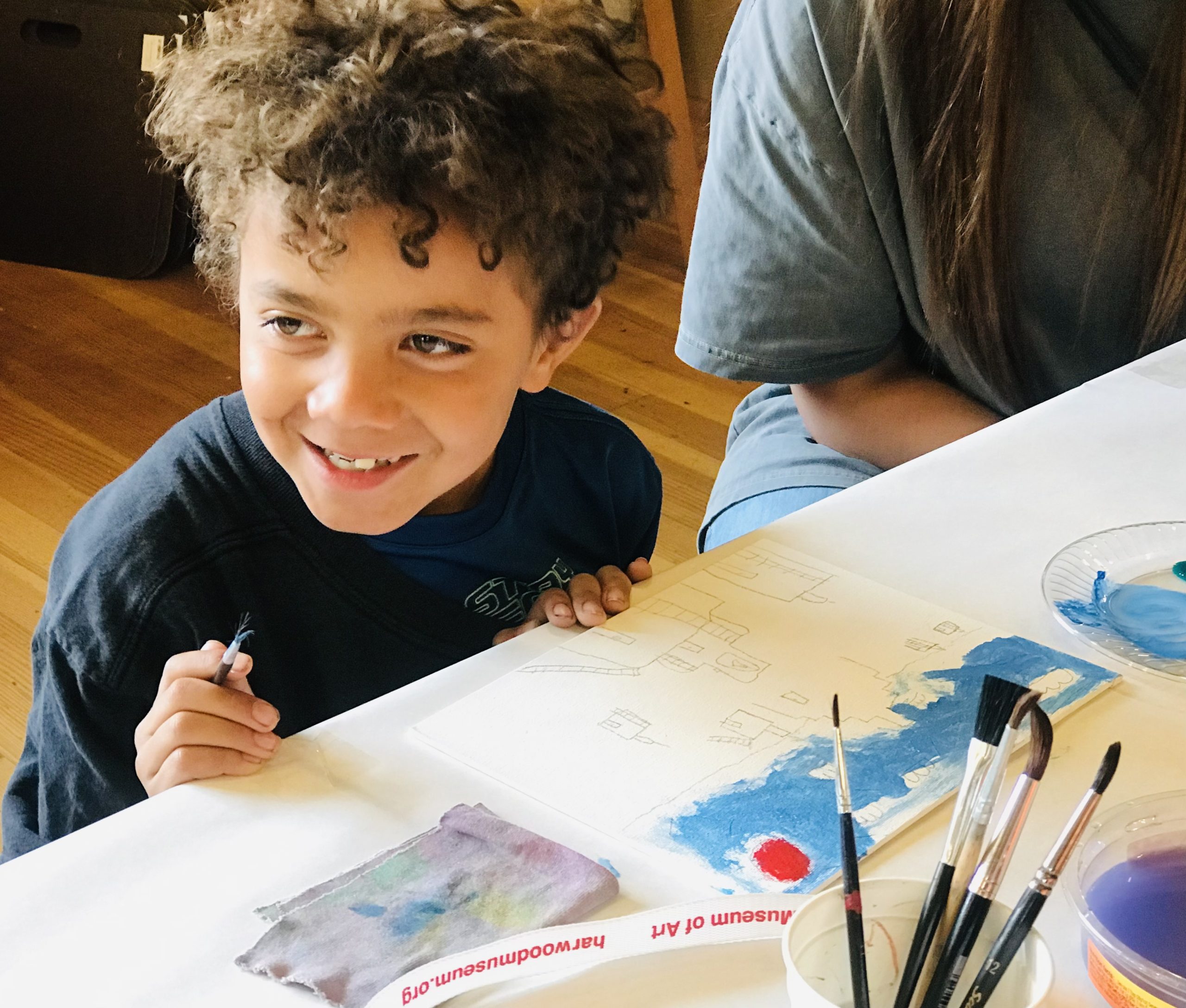 School Tours
Harwood Education is excited to welcome school groups back into the museum. In this 45-minute guided exploration of the museum, students and teachers may choose the focus of their experience either on the permanent collection or current special exhibition. Add on a 45-minute art making activity to make your visit a 90-minute adventure in the Fern Hogue Education Center. Coming in Spring 2023: STEAM tour focused on the historic architecture at the Harwood.
Guided tours are available Wednesday's and Thursday's at 10am or 1pm, beginning September 7, 2022. Self-guided tours are an option during museum hours, Wednesday-Sunday from 11am-5pm. Support materials will be provided to help you get the most from your visit.
Art After School
In partnership with Enos Garcia Community School, Harwood Education cultivates dynamic after school programming focused on cultivating confidence with the creative process and strengthening their social and emotional skills. Young people gain exclusive access to the museum allowing them to engage with art, ask questions, and make connections while providing inspiration for student-centered art making. Each semester culminates with a student curated exhibition of original work.
Teen Programs
Artists ages 13-19 collaborate with Harwood Education to curate programming by teens for teens. Monthly open art labs create space for teens to explore the museum, make art, and cultivate new friendships with teens across Taos. Join us at Frist Fridays, exhibition openings, and other community events!
Family Programs
Harwood Education is committed to supporting and engaging families through accessible and engaging art programming. Every Sunday the museum is free to Taos County residents and families are invited to spend quality time enjoying art together. Harwood Join us for family-friendly community events like the annual Lighting Ledoux holiday tradition and Community Day events with interactive art making and activities for all ages.
Adult Programs
Harwood Education and Public Programs curates a variety of adult education opportunities including tours, lecture series, gallery talks, films, concerts, and art-making workshops. Become a Member and enjoy a 20% discount on all programming.
The Fern Hogue Mitchell Education Center
The Fern Hogue Mitchell Education Center is a dedicated area for art-making programs housed in a sun-filled space that was once the living room of the original home of Burt and Lucy Harwood. In addition to the studio, the Sidney and Gladys Smith Children's Art Gallery offers an extension gallery where student art can be showcased. Taos' original children's library, part of the Harwood Public Library from the 1920s to the 1990s was once housed in the studio. Thanks to the generosity of Orin and Stephanie Smith the studio has been restored to its original splendor and named for Stephanie's grandmother, the beloved Taos schoolteacher, Fern Hogue Mitchell.