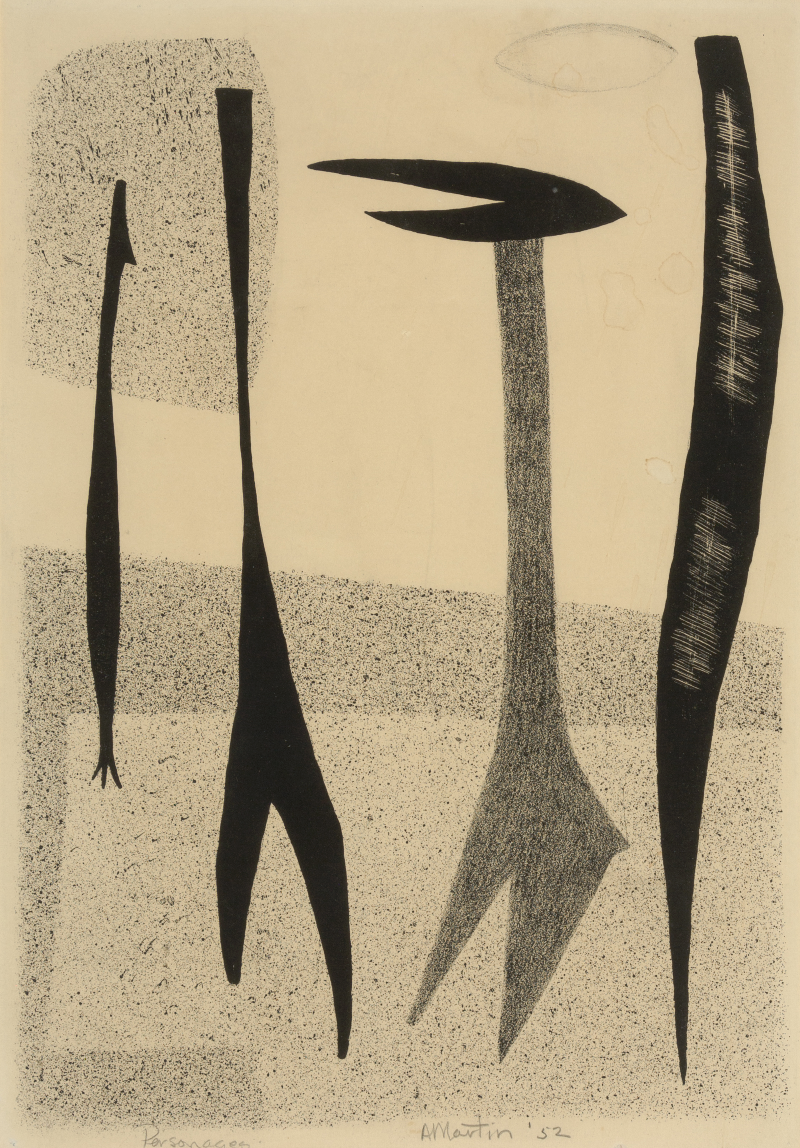 Agnes Martin – Abstract Painter and Taos Treasure
Agnes Martin (1912-2004) is one of America's foremost abstract painters.
Martin worked during a pivotal time in American art history. Although her work is often placed in the Minimalist camp because of its close association with work by other Minimalist artists, Martin resisted this label, preferring to be aligned with Abstract Expressionism. Martin's passionate insistence on conveying emotional content rather than ideas – along with her unaffected striving for inspired inner truth, beauty and perfection – indeed place her within the aesthetic of Abstract Expressionism. The Whitney Museum of American Art is the only other museum in the world that owns a series of Agnes Martin paintings meant to be exhibited together.
The Harwood Museum of Art in Taos, New Mexico has a long and important connection with the career of internationally renowned artist Agnes Martin. In 1946, after a five-year focus on teaching, Martin enrolled in the University of New Mexico, studying art. She spent the summer of 1947 enrolled in the UNM Harwood Art Field School in Taos, and lived sporadically in Taos between 1953 and 1957. Martin returned to New Mexico in 1968 and to Taos in 1993, where she lived until her death in December 2004.
Agnes Martin Gallery at the Harwood Museum of Art in Taos
The Agnes Martin Gallery features seven paintings by the internationally acclaimed artist. These works were originally shown in 1993 at Carnegie International. This gallery was built specifically for these paintings. Martin, who never conceived of her work as a series, or as being exhibited in this fashion, was thrilled by the display – even going so far as to suggest the four Donald Judd benches which are arranged under the Gallery's oculus. During her life Martin visited this gallery frequently and would sit quietly on the benches experiencing its unique setting. Scholars have compared the Harwood Museum of Art's Agnes Martin Gallery to the Matisse Chapel in Vence, Corbusier's Ronchamp Chapel, and the Rothko Chapel in Houston. The Harwood's Agnes Martin Gallery was inaugurated in 1993.
Agnes Martin Collection
Explore our permanent art collection, art archives of Agnes Martin and a searchable database online.