William Herbert "Buck" Dunton: A Mainer Goes West celebrates the legacy of the Taos Society of Artists' (TSA) resident "cowboy painter." Founded in 1915, the TSA also included Oscar E. Berninghaus, E.L. Blumenschein, E. Irving Couse, Bert Geer Phillips, and Joseph Henry Sharp. Outfitted in a ten-gallon hat, cowboy boots, and chaps, Maine native Dunton (1879-1936) created captivating paintings of frontiersmen firmly cemented in the historical genre of the American West. These works created a mythology of the west, focusing on the romantic geographic and cultural Southwest landscapes.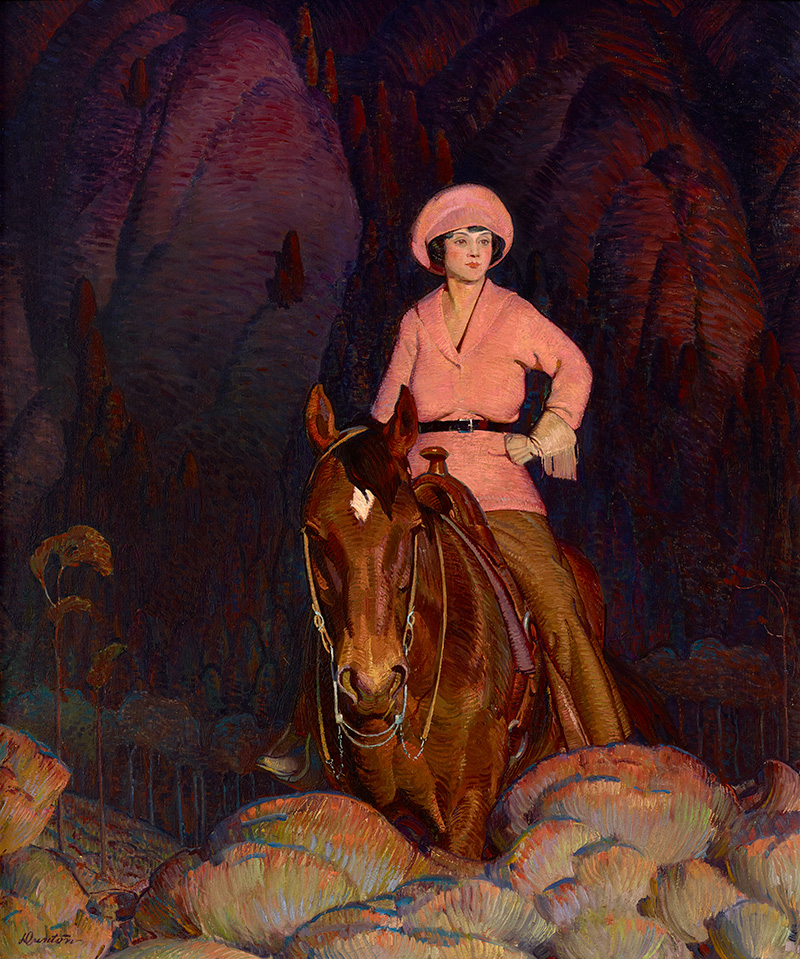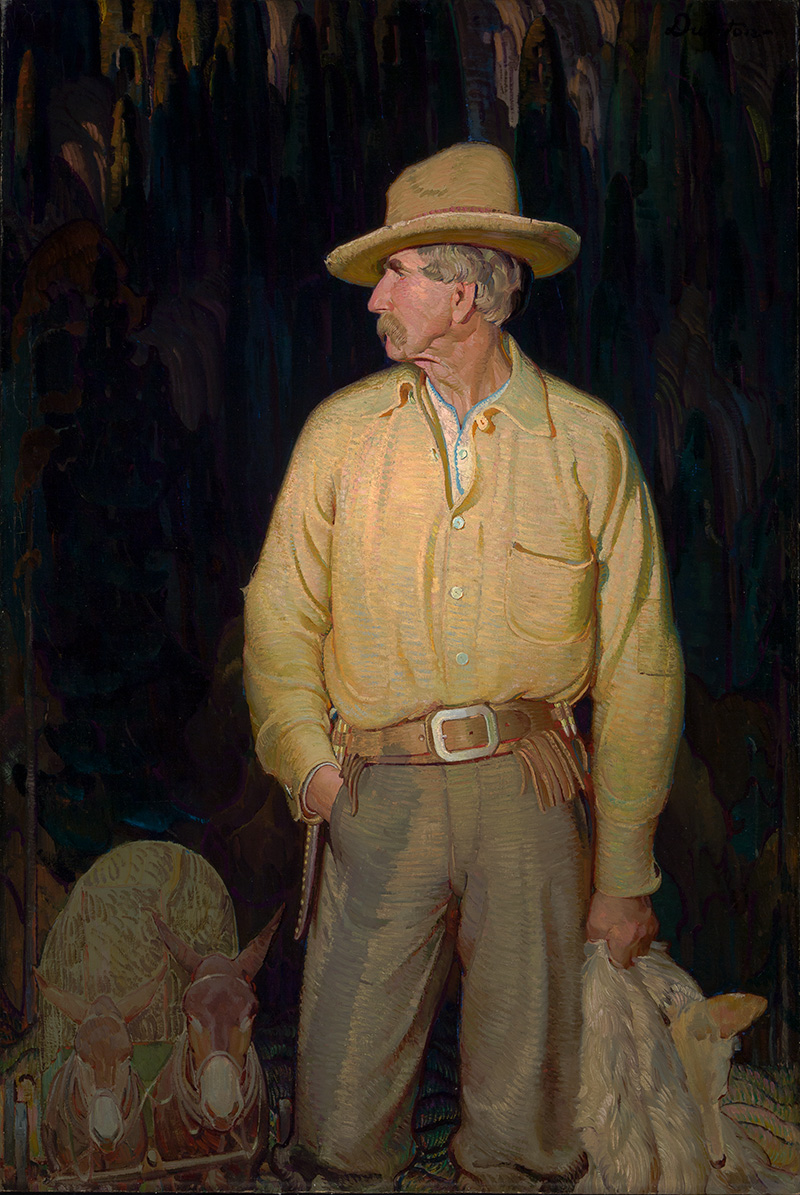 The exhibition is guest curated by Michael K. Komanecky, Independent Curator and Art Historian, and Betsy Fahlman, Adjunct Curator of American Art, Phoenix Art Museum, with additional curation by Nicole Dial-Kay, Harwood Curator of Exhibitions and Collections, and coordination by Harwood Museum staff.
This exhibition is made possible in part by Montaner Charitable Trust, Rosamaria Ellis Clark Estate, Harwood Museum Alliance, New Mexico Arts, a division of the Department of Cultural Affairs, and by the National Endowment for the Arts.