Casa Benavides Bed and Breakfast Inn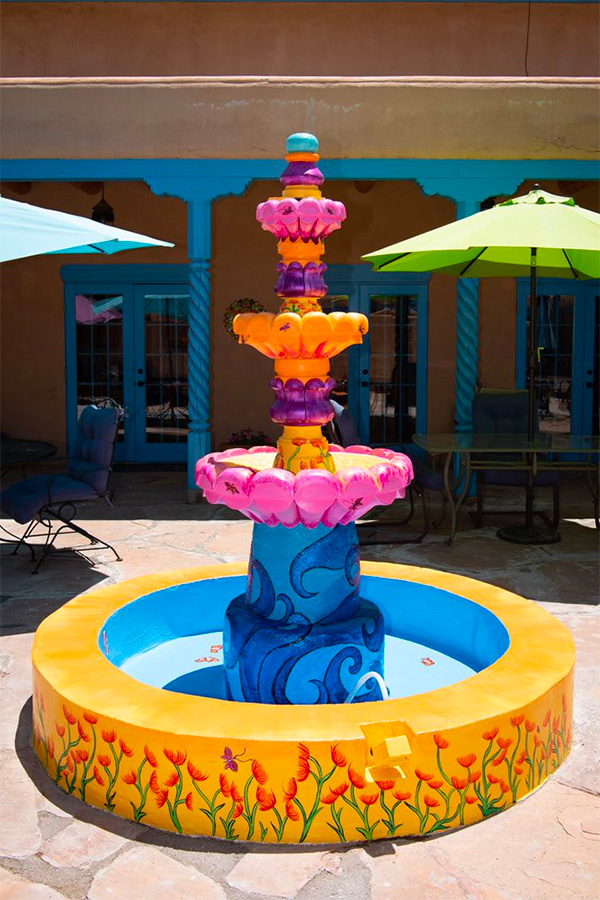 Casa Benavides Bed and Breakfast Inn is the Harwood Centennial Preferred Lodging Partner
Casa Benavides offers a  10% HARWOOD Discount  on their already affordably priced rooms.
As the preferred lodging option for museum visitors, Casa Benavides Bed & Breakfast Inn provides an authentic and comfortable stay that complements the rich history and artistic spirit of the Harwood Museum of Art Centennial.
Immerse yourself in the rich cultural heritage of Taos and enjoy easy access to the Harwood Museum's exhibits and events during your stay. Located within easy walking distance of the Taos Plaza, this 38-room historic property, which dates back to the early 1800s, has been carefully restored to provide guests with an authentic and unforgettable experience. Immerse yourself in the rich heritage of the Southwest as you relax in this peaceful and picturesque setting, surrounded by stunning views of the Sangre de Cristo Mountains. The spacious guest rooms and suites are thoughtfully decorated with locally inspired artwork and furnishings, and each room offers modern amenities for your comfort.
Comprised of both of their childhood homes, Tom and Barbara started the bed and breakfast 34 years ago. Now managed by Tom and his daughter, the Benavides McCarthy family warmly welcomes you to Taos. Wake up each morning to a gourmet breakfast featuring fresh and ingredients and unwind in the evening with a glass of wine or hot cocoa on the patio or in the cozy common areas.
Learn more and check room availability at casabenavides.com
Prices start at $140/night and include a full breakfast.
To receive the 10% HARWOOD Discount, please call 575-758-1772 to book your room.