First Friday
06Oct4:00 pm7:00 pmFirst Friday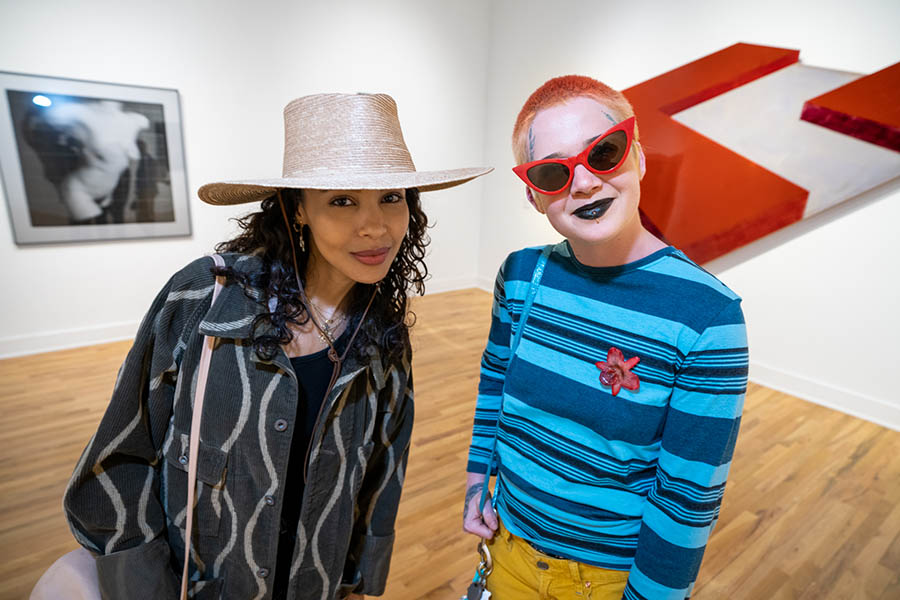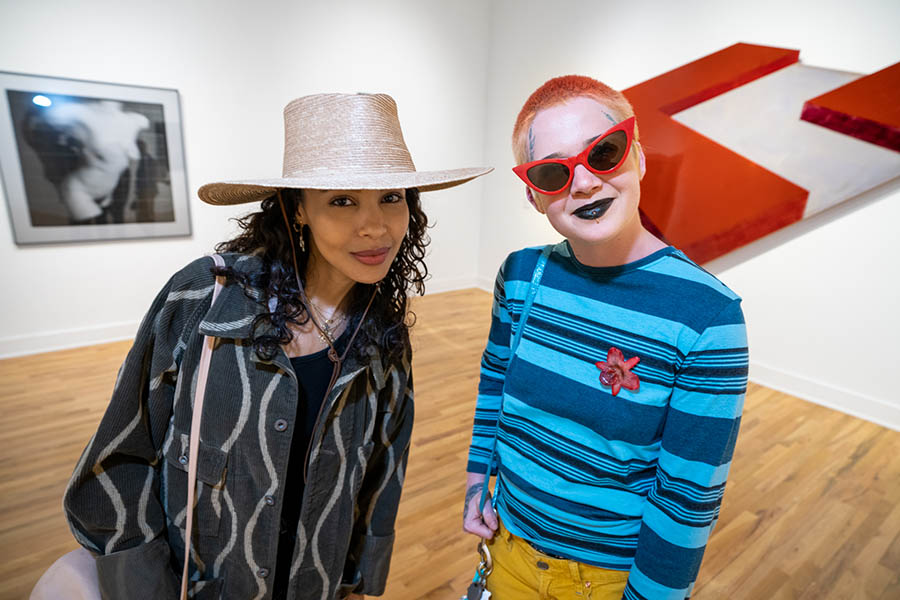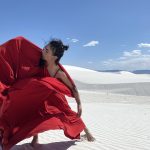 Event Details

First Fridays at Harwood Museum

October 6th, 2023

4pm-7pm

Movement Explorations 4:30pm and 5:30pm

Free

Come join us the First Friday of every month for after hours museum access and family friendly fun!

October First Friday will feature a variety of interactive and art making opportunities including movement exploration with one of our amazing Open Wall artists, Nadine Lollino of MovementLab, and Origami paper crane making lead by one of Harwood's new Teaching Artists, Izumi Yokoyama.

Creative movement helps connect us to ourselves, each other and our environment.  It helps unwind patterns associated with stress and pain and feels good!  Open to all ages, Nadine's playful creative movement exploration will inspire connections inward and outward, deepen our listening and strengthen our imagination.

About Nadine Lollino

Nadine Lollino has been creating and performing in the arts of dance, costume making and video since 2002.  She currently creates as MovementLab.  Nadine has previously danced with Anatomical Dance Theater, Breakbone Dance Co., and the Humans, all Chicago-based companies, as well as co-founded of multi-media collective PosterchildArt.  She has been presenting her own works since 2005, traveling nationally and internationally.  Nadine has worked extensively with Trey Donovan performing in Santa Cruz and Taos, and participating in multiple PASEO Project experiences.  Nadine also practices massage therapy and teaches yoga.  She has been teaching 3Bodies, a creative movement practice for all communities to connect to the healing found in dance and music.  Check out her videos of past and recent works at 

Vimeo.com/nadinelollino.

About Izumi Yokoyama

Izumi Yokoyama's intricate line drawings and time-haunted installations explore and embrace human struggles within the context of nature. Apparitional motifs in her works are dark and transcending. The concepts are characterized by the presence of absence in her use of negative space. Yokoyama meditatively threads ephemeral and eternal, while evoking nostalgia for the unknown.

Izumi Yokoyama is a multi-media artist who lives and works in Taos, New Mexico. Born in Niigata, Japan, in 1980, Yokoyama graduated with an MFA from San Francisco Art Institute. Yokoyama's artworks are presented locally and nationally. Birds of Appetite: Alchemy & Apparition, a 2019 exhibition which featured her work at the Harwood Museum of Art in Taos, NM, received critical accolades. Her current and upcoming projects range from book illustrations to a large-scale community mural to a haunting installation. She is thrilled to return to the Harwood Museum this summer for a juried exhibition: Contemporary Art Taos 2020.

This First Friday programming is brought to you by New Mexico Arts, a division of the Department of Cultural Affairs.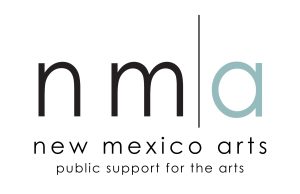 —
Next First Friday | November 3
Gather friends and family for an activity-packed evening out! This free monthly series features performances and opportunities to experience art in the historic setting of our local museum. 
more
Time

(Friday) 4:00 pm - 7:00 pm
Harwood Museum of Art Events