Susie Crowley
Operations Manager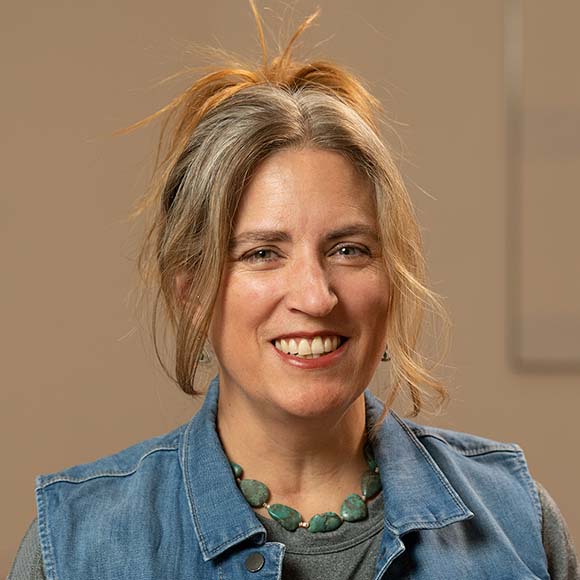 Susie Crowley has always been inspired by the arts. With her interest in humanities and community, her work at the Harwood Museum helps her stay connected to her love of art and of the people of Taos.
Susie has held many roles at the Harwood since joining the team in 2013 which include administrative, human resource and finance. She enjoys supporting and working closely with the Harwood's patrons and volunteers which have allowed her to fulfill her social nature. Her most recent role as Operations Manager offers many opportunities to grow as museum professional.
Susie holds a Bachelor of Art in Liberal Studies from California State University in Northridge. She has traveled broadly in the US, Canada, Mexico, and Europe. This experience allowed her to embrace the quality of life that brought her to Taos and to the Harwood.
She likes to spend time outdoors with her husband, two teens and a dog. In summer they hike, bike, and run the river, and in winter you can find them on the ski slopes.