Shemai Rodriguez
Marketing and Engagement Coordinator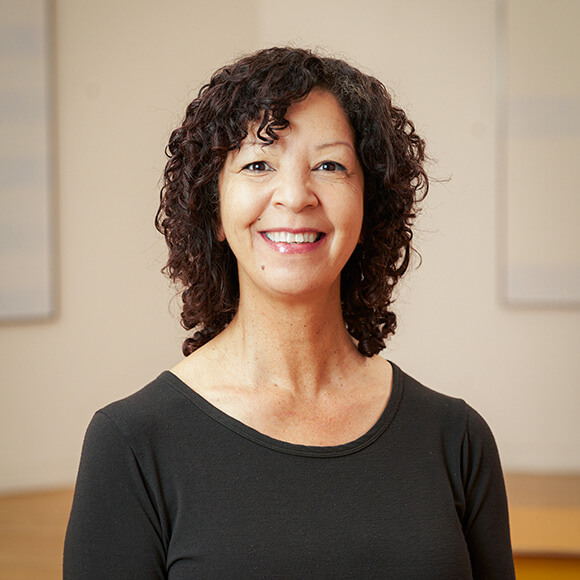 Shemai Rodriguez is descended from two generations of Taos painters.  Additionally, her family has lived in Taos for centuries, giving her a deep connection to art, the land, people and the special blend of cultures unique to this area. Being surrounded by art at the Harwood Museum is a very personal experience for her as she advances her passion for serving the community she loves.
After 25 years as a project coordinator in both corporate and small business environments, Shemai brings both a high–level and a grassroots perspective to her position at the Harwood. Having served as a Red Cross board member, a United Way Campaign Communications Coordinator, and as a member of the  non-profit community since her return to Taos in 2010, she has been involved in community service for over 30 years.  
Shemai was an architecture major at the University of New Mexico. She has had a relationship with the Harwood Public Library since she was a little girl and spent countless hours wandering the aisles of books choosing her favorite stories to take home. Now as a museum, it was the only place she wanted to work when she returned to Taos.  
Shemai loves spending time with her family, cooking, yoga and meditation – or as she calls it, exploring the inner landscape.