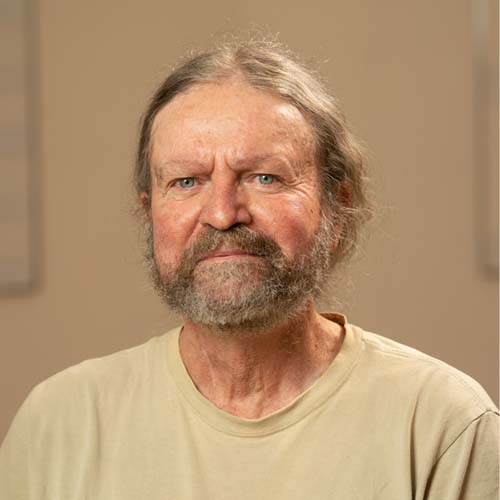 Dave Ryan comes to the Harwood Museum with over 40 years of museum experience in Colorado and New Mexico. Dave grew up in Albuquerque and began his museum career at the Maxwell Museum at UNM.
Before moving to Taos, Dave lived for over 30 years in Colorado Springs working for several museums and running his own business as Ryan Fine Arts Service.
In his spare time Dave enjoys skiing, playing guitar, hiking with his puppy Charlie and working on his ancient adobe in Caňon with his wife Victoria.
Dave hopes to contribute to the excellence in exhibition presentation that the Harwood Museum is known for.