Centennial Call to Artists Winner
Seeds of the Future by Lynnette Haozous
"Reflecting upon the works of the history of Taos's arts and culture, I always found it particularly interesting the story behind the relationships between the models of Taos Pueblo and the master artists, Walter Ufer, Joseph Henry Sharp, and Eanger Irving Couse. These artists, and many more, were primarily influenced by the Taos Pueblo people, land, and culture. The art that they created from these portraits of Taos Pueblo people went out into the world and heavily influenced representations of "The West" and "Native People." Often the Pueblo models were posed and modeled doing cultural work, and eventually these models became their own agents of social change. Today, Taos Pueblo people have our own agency to be artists who can represent ourselves accurately and with autonomy.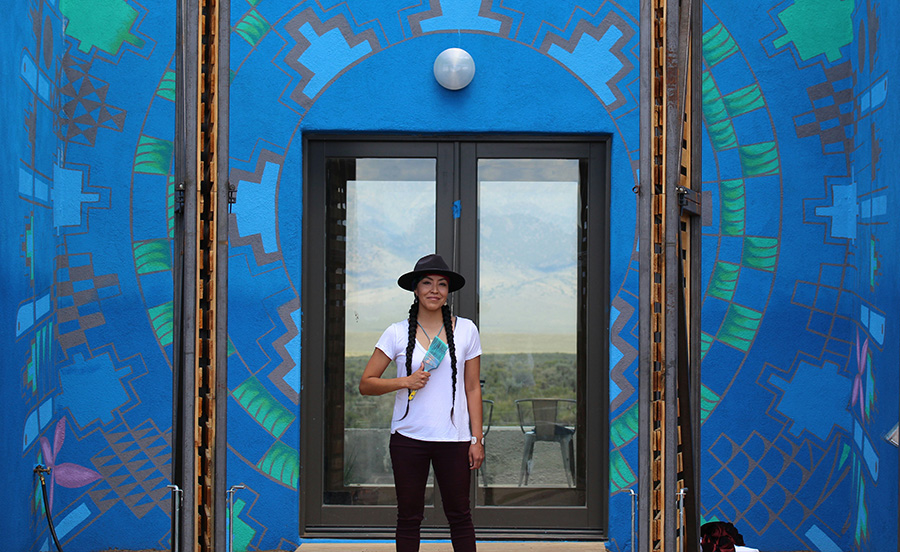 As a Native American artist from Taos Pueblo, I like to represent contemporary Native lifestyle, turning away from the often romanticized and fetishized versions made of us in earlier years. I like to paint portraits of Native people in their element today, living both in the modern world, while carrying on our traditions of thousands of years.
This installation portrays three young Taos Pueblo women and a baby, spending time together and looking after the next generation––ensuring the future. The baby represents the future and the "carrying of the seeds of the future," which is also symbolized with the sweeping magpies who carry the seeds forward to build a nest. This depiction is of contemporary Taos Pueblo women, carrying their traditions while dressed contemporary and traditional. It is a social scene of women and the future gathering: not posed, but just being and living in their element.
My design inspirations come from traditional designs, pottery, basketry, and stories, meshed with vibrant color schemes. The context of my work revolves around honoring Indigenous women, the restoration of Indigenous matriarchy, and decolonizing space through public murals. In my mural works, I like to work collaboratively with the community in which I am invited into working, to create dialogue of pressing issues in that respected community. As my ancestors did before me, I observe, document, and share my story and experiences by painting on walls and public, accessible spaces, to leave a mark and message that we as Native people remain resilient and present."
–– Lynnette Haozous, Taos Pueblo/Chiricahua Apache/Diné
Harwood Centennial: Call to Artists
In December 2022, Harwood Museum of Art released a Call to Artists in pursuit of an original work of art for the Centennial Exhibition (June 3, 2023–January 28, 2024).
In celebration of the hundred-year anniversary of the creation of Harwood Museum of Art in 2023, the museum is embarking on a multi-faceted programming endeavor which will cement its significant role in the history of the Southwest and the art history of America. An exhibition, publication, and public programing series will be produced for the Harwood Museum Centennial. A significant feature of the Centennial Exhibition will be the commission of an original work of art with the theme, "Envisioning the Future."
The Call to Artists jury included Nicole Dial-Kay, Curator of Exhibitions + Collections, Gwendolyn Fernandez, Curator of Education + Public Programs, Juniper Manley, Executive Director, and Emily Santhanam, Curatorial Assistant from Harwood Museum of Art; and Victor Goler, artist, Vernon Lujan, Deputy Tribal Programs Administrator, Taos Pueblo, and Ari Myers, owner + curator, The Valley. The jurying process was competitive and selections were made with enormous gravity and consideration by the jurors.
All judging was based on the criteria highlighted in the Request for Proposals:
 
Relevance to the Harwood Museum, Taos, and/or Northern New
Innovation in considering what the future could or should look like
Celebration of the Harwood Museum of Art and/or the arts of Northern New Mexico as significant centers of artistic generation
Emphasis on the ethnic, cultural, and community diversity of Northern New Mexico
Incorporation of community voices and involvement
Inspiration for museum visitors to imagine what communities could accomplish in the future
Aesthetics
Artistic skill in technique or medium
Strength of concept behind works
Strength in relevance of work
Harwood Centennial Sponsors
Lead

Betty Thom Foster Special Exhibitions Endowment
Presenting
Beatrice Mandelman and Louis Ribak Legacy Endowment  
Joyce and Sherman Scott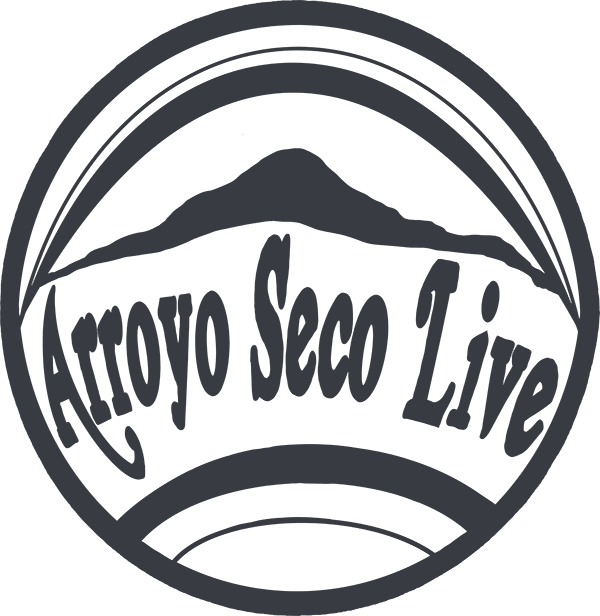 Supporting
Cindy Atkins 
Georgia O'Keeffe Museum  
Traci Chavez-McAdams and Scott McAdams 
Contributing
Casa Benavides Inn, Clean Taos, Goldleaf Framers, Harwood Museum Alliance, Inc., Invisible City Designs, JLH Media, Randall Lumber & Hardware