The works in this series, titled In the Sliver of the Sun, depict ghostly figures that arouse a sense of touch through erasure. Simultaneously fading into and emerging from the horizon, they seem to be returning from a long journey. Ruznic uses thin stains and washes of acrylic and oil paint to create the initial compositions for these works. She builds up the surfaces by scumbling and layering, then sands the dry paint to expose the tooth and texture of the canvas. This unique subtractive process leaves us with a sense of ghostly materiality—an undefined absence.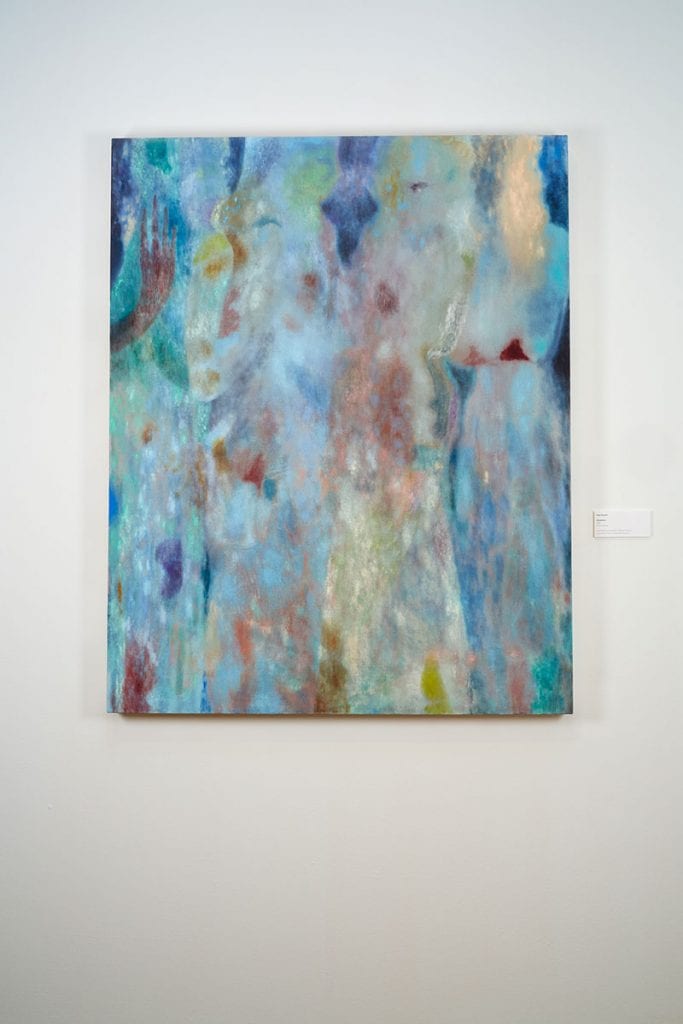 maja-ruznic-1
Maja Ruznic, Ancestors, 2020, 50″h x 40″l, acrylic and oil on canvas. Courtesy of the artist.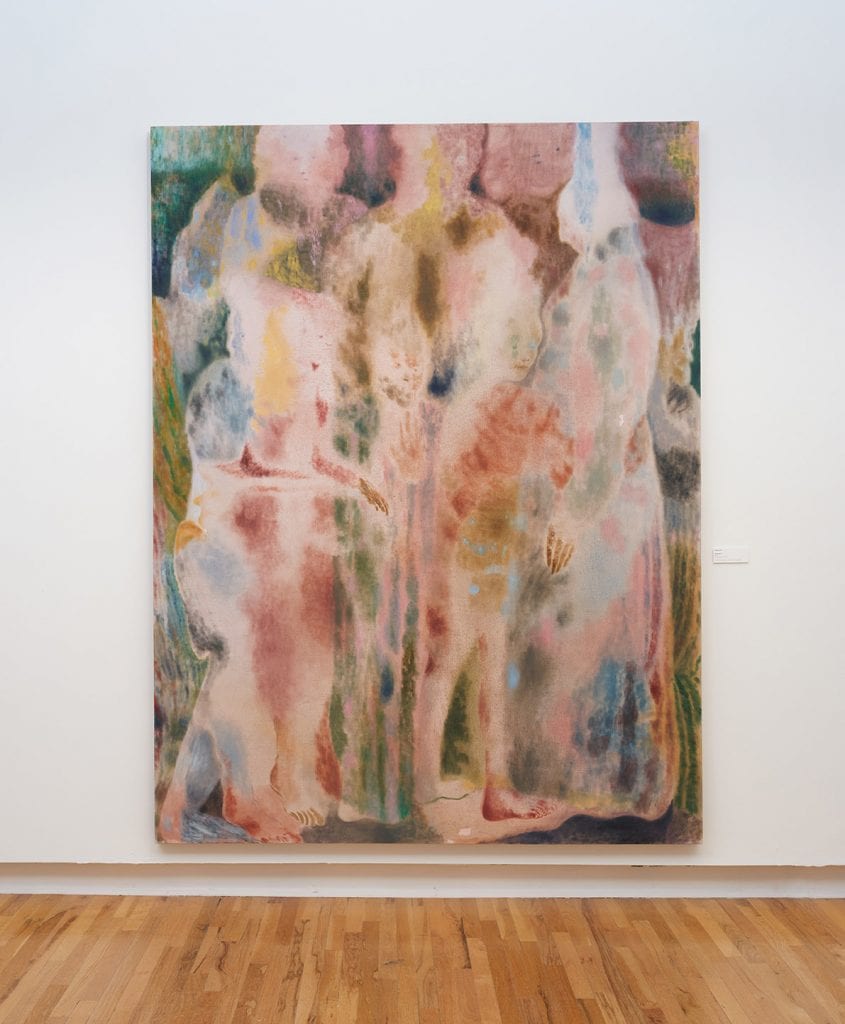 maja-ruznic-5
Maja Ruznic, Ancestors II, 2020, 100″h x 76″l, acrylic and oil on canvas. Courtesy of the artist.
Bio
Maja Ruznic was born in Bosnia and Herzegovina in 1983. After fleeing the Bosnian War, she and her family immigrated to the United States in 1995. She went on to study at the University of California, Berkeley and received her MFA from California College of the Arts. Ruznic's experiences as a Bosnian war refugee and immigrant prefaced her artistic preoccupations with history, myth, suffering, and trauma. Vivid and darkly humorous, her figures emerge from the canvas with the hazy incandescence of memory.
She has exhibited internationally and her work has been written about extensively, most notably in Artforum, ArtMaze Magazine, Juxtapoz, New American Paintings, Studio Visit Magazine, and the San Francisco Bay Guardian. Ruznic lives and works in Roswell, New Mexico.