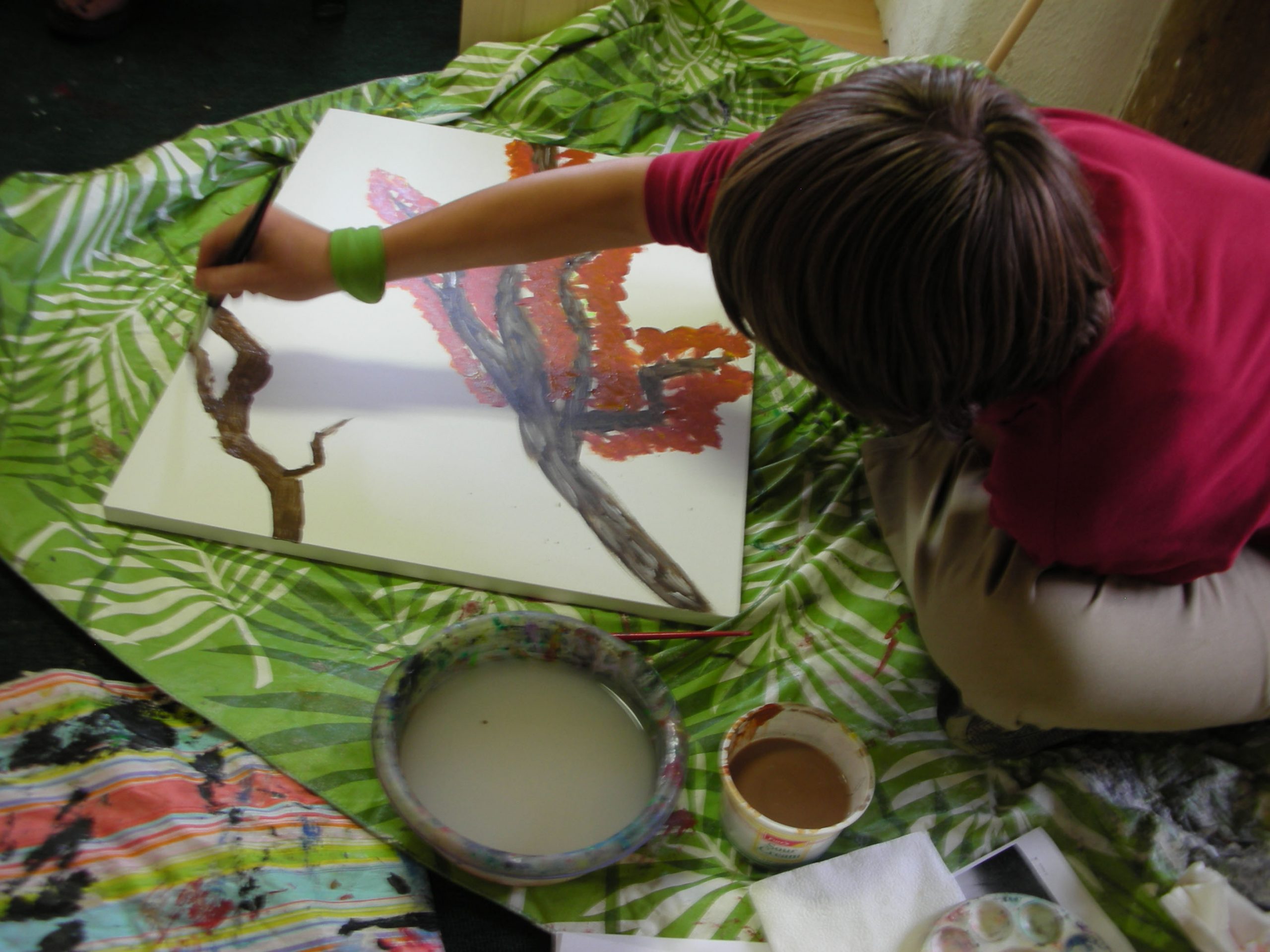 Welcome to a life of art with your children – we look forward to growing up with you! Through Art in the Schools the Harwood Museum of Art hosts fifteen hundred visits from area school children each year. Here is a glimpse at what we accomplish with this program:
Program Impact
The intended impact of Art in Schools is to increase access to arts learning and the creative experience in a museum environment for elementary students in Taos. We encourage students to view themselves as an integral part of a creative and artistic community and to envision a future with museums and art. We make museums and the arts accessible (and fun!) to all students regardless of income, and physical or cognitive abilities. Below are the specific Goals and Outcomes we consider with a brief interpretation of what we look for.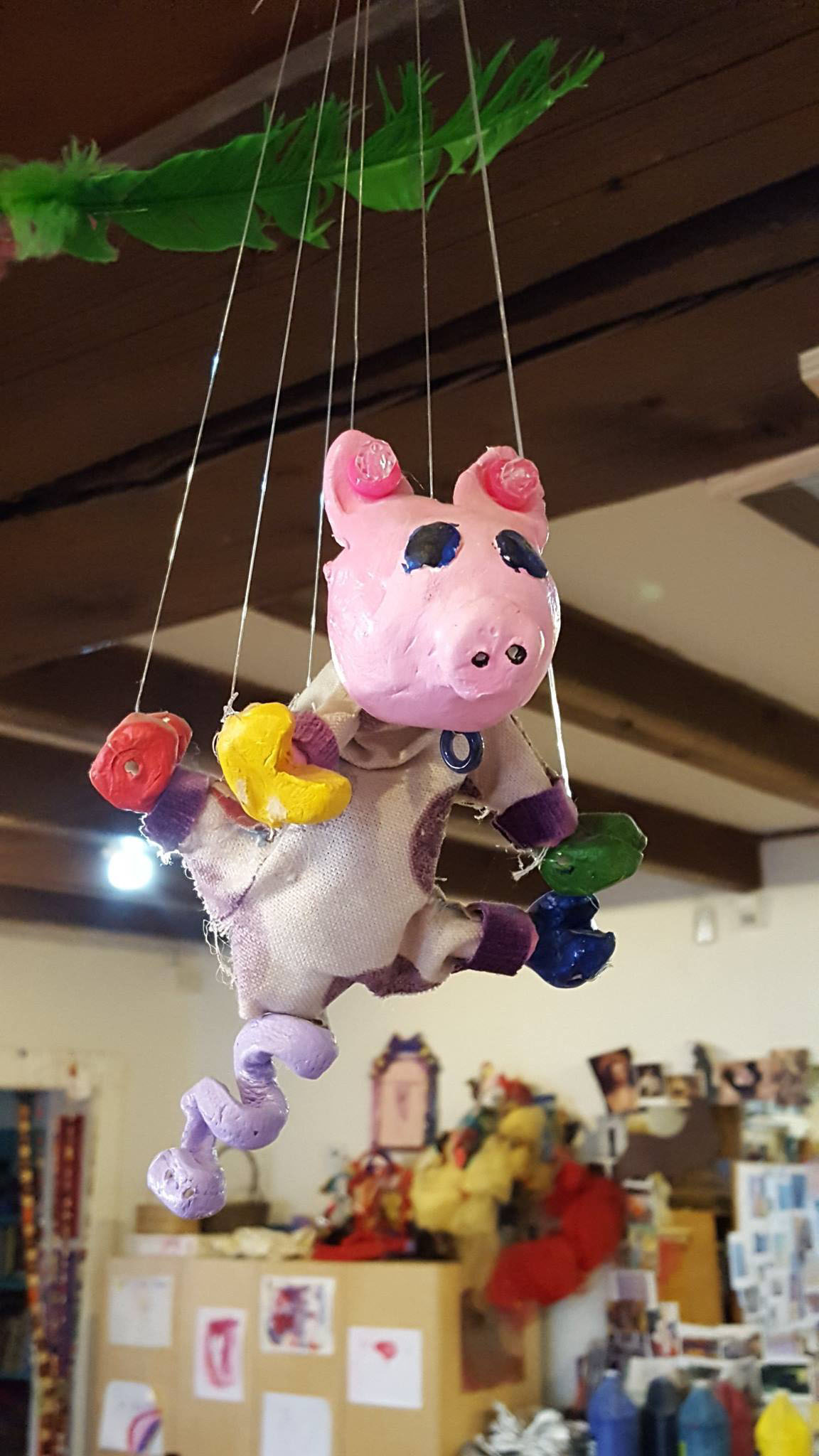 Develop Creativity
We engage students to develop original thinking, brainstorming, storytelling, imagination, and curiosity. Students are encouraged to collaborate and cooperate by building on each other's ideas and being open to other ways of thinking. They take these concepts and act on their creative ideas to make a tangible expression in the studio.
Develop Critical Thinking
When discussing what they feel and see in art, students observe, question, compare/contrast, interpret, synthesize, and associate ideas, problem solve and evaluate. When viewing and making art, we guide students to show flexibility in their thinking, take risks with projects or interpretations, and accept feedback.
Foster Cultural & Community Awareness
By viewing artwork from both the permanent collection and special exhibitions, students are exposed to the diversity of ideas, places and time. This exposure enhances their ability to understand what life is like for people who live in a different place or time, compare and contrast, and allows students to examine their personal culture within the rich history of Taos. Students are able to reflect on their own uniqueness and the role of arts in their community.
Increase Understanding of Art Viewing & Making
Students increase their ability to discuss works of art through new vocabulary and related concepts. They also learn to distinguish diverse media, techniques, and artistic processes. By having personally significant experiences with art, students can take pride in their work and increase their self-perception as creative or artistic.
Express Joy Through Learning
Joy creates resiliency to move through difficulties and engages the whole child. Curiosity is nurtured in the visits to the museum and inspires the most beautiful questions. Students discover how to settle into art making and discussions to reveal their inner motivations for learning or enjoyment and to think about what cannot be seen. Commitment and follow-through improve as students are encouraged to experiment and create original ideas.