Lesley Ivy
Customer Services Associate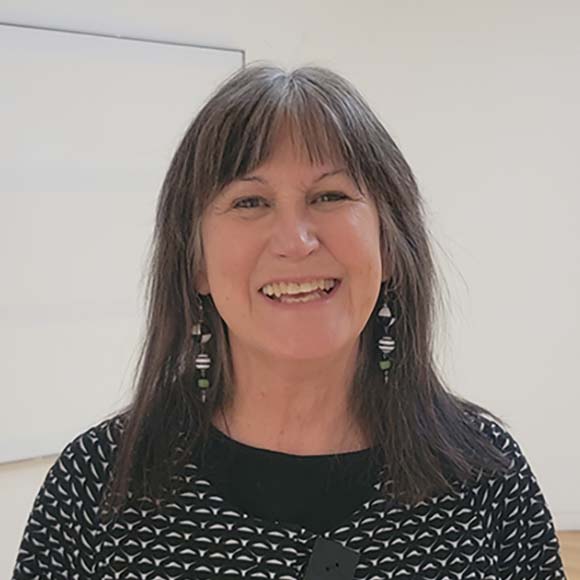 Lesley Ivy, Customer Services Associate, loves helping guests find the ideal gift in the Harwood Museum Store. As a native of Dallas, she considers herself a life-long student with a gypsy soul.   
After securing her Bachelor of Fine Art from the University of Texas at Austin, she hit the road and landed in Memphis, Tennessee where she worked as an illustrator in a small ad agency. Returning to Dallas after a couple of years, Lesley had a successful 20-year career at a major public relations agency where she became creative director and senior vice president. With clients all over the country, she enjoyed the opportunity for travel and the creative challenge, while chafing at the limits and politics of the corporate world. Lesley abandoned that life and moved to northern New Mexico to live more authentically and connect more directly with the mountains, the elements, and animals in the wild. After settling in Taos, Lesley worked as a self-employed decorative artist painting murals and furniture.  
When not at work, Lesley enjoys spending time with her daughter and her two cats, as well as reading, gardening, painting and traveling.