Hannah Cloepfil
Public Programs Coordinator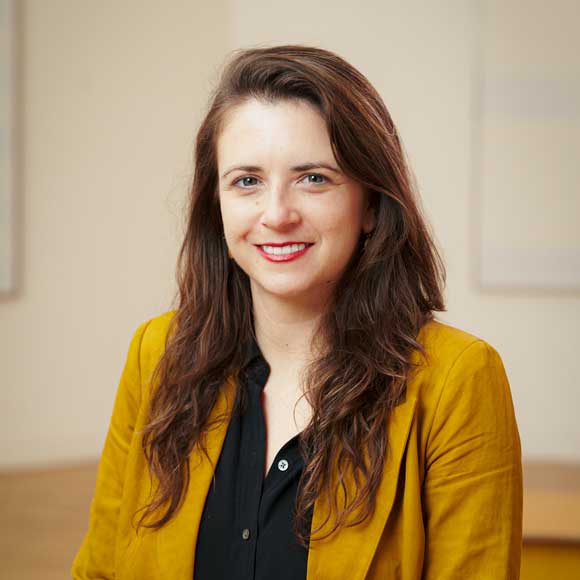 Hannah Cloepfil is a cultural producer, designer, and facilitator whose natural gift for bringing people together translates into the creation of one-of-a-kind, collective experiences. She believes in the power of art and activation to facilitate conversation, illuminate ideas, and inspire the unexpected.
Hannah spent over a decade in New York City working with a wide range of organizations and institutions including Creative Time, the Drawing Center, Hook Arts Media, and the Van Alen Institute exploring new modes of engagement and consulting on how best to utilize a space, expand an audience, or engage a specific community through programming. She has facilitated major public events, conferences, international biennials, fundraisers, art installations, exhibitions, performances, festivals, and other multifaceted endeavors that act as incubators and unite diverse communities. Her experience has allowed her ample opportunities to travel, including managing projects in China and Switzerland, where she gained valuable experience working with varied communities and cultures.
After growing up in Oregon, Hannah journeyed to the East Coast where she studied Art History and Dance at Sarah Lawrence College. When she is not creating experiences, Hannah enjoys dancing, cooking, and working with clay. Hannah has been deeply connected to Taos since her first visit in 2009 and is extremely excited to now call it home.