Eric DeHerrera
Facilities Service Tech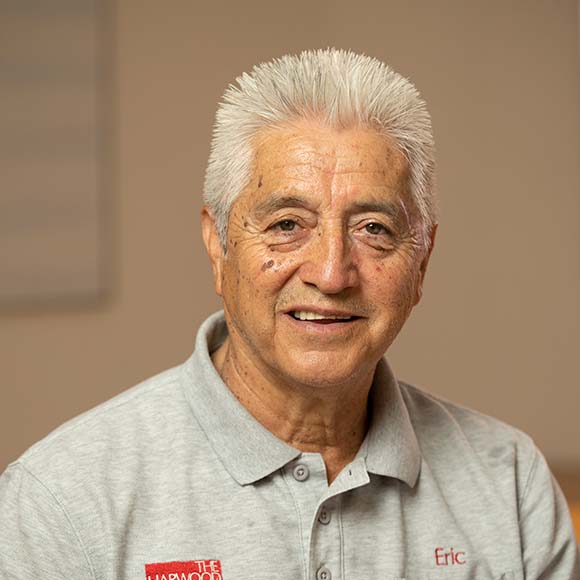 Eric DeHerrera has a passion for working with adobe buildings. Since the Harwood Museum of Art is a registered historic building, he enjoys the opportunity to preserve such a valued example of New Mexico's traditional Pueblo Style architecture. He enjoys restoring old windows and doors and repurposing old or antique things.
He is both a current and a former employee, having returned to the Harwood team after a two-year hiatus. As a result, he possesses a wealth of knowledge and familiarity with the many systems and procedures that keep the Harwood functioning smoothly. He also holds a construction technology certification through the University of New Mexico.
DeHerrera's love of building and restoration extends into his personal life as well. He likes to create projects from old farm metal. He enjoys planting and tending his massive herb, vegetable, and flower garden. He also likes fly fishing in remote river locations.